Tradewinds Légendes
Bullet
Over 100 tasks to choose from.
Play as 1 of 4 characters, or build your own.
10 beautiful ports to visit.
Get carried away inTradewinds Caravans
Min System request
OS : 10.4, 10.5 (recommended)
CPU : 1.83GHz
Memory : 512
L'examen pour le jeu: Tradewinds Légendes
Laissez-vous emporter dans ce dernier épisode de la célèbre Tradewinds™ de la Série. De la voile, du commerce et de combat avec des héros légendaires tels que Sinbad dans l'Extrême-Orient mythique. Entrez dans un monde de danger et d'intrigues à mesure que vous effectuez plus de 100 tâches uniques. Construire une flottille de navires armés avec des armes, à la fois l'homme et de la magie. Naviguez dans le ciel pour découvrir de nouveaux ports et de s'engager dans un combat aérien avec d'autres navires magiques célestes. Rencontrer un monde de légende, de jouer aujourd'hui!
L'examen à un coup d'oeil
Genre : Puzzle
Find your A-HA! moment with mind-bending puzzles and jigsaw games.
Jeu De Rang
1158 Des Points
(vues: 475)
Tradewinds Legends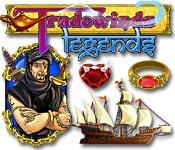 5 de 5 basé sur 66 des cotes d'utilisateur
S'il vous plaît noter le jeu
Le Taux:
NÉCESSITE Windows/MacOS
Les âges: 3 ANS ET JUSQU'

Description Du Jeu:
Rencontrer un monde de légende, de jouer aujourd'hui!


AFERON - BigFishGames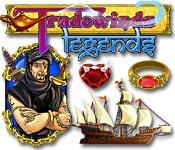 Tradewinds Legends le jeu